Mamta Takuli
Mamta (Mana) Takula is the Himalayan Naari Manager. In her role Mamta manages the on-site work of Naari's Leadership Team and 60 artisans.  With the Leadership Team, Mamta oversees all aspects of the Himalayan Naari program in India from product & color design and sample development to production, quality control and shipping.  In addition, she is a skilled photographer, taking many of the photos for the Naari on-line store and social media.
Mamta is currently bringing two new initiatives to Naari: A pad machine project to improve menstrual health in the community. Mamta is also organizing an Aipan painting program to create products in this traditional art that Naari women can sell.
In addition to her computer skills and  excellent English, Mamta brings a wonderful warmth and enthusiasm to the team.  She enjoys hiking with her dog, Jojo.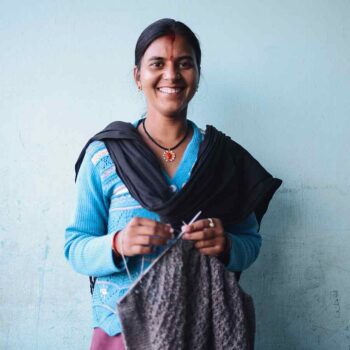 KUSUM JOSHI
Kusum Joshi was a founding member of Himalayan Naari.  She is a superb knitter;  she created the Kusum stitch which is used in many of our shawls and scarves.    She takes a leadership role in Naari as a member of the wool team, which is responsible for procurement and distribution of the wool to knitters.
She coordinates the supplemental nutrition for the malnourished, pregnant and nursing women.  Kusum also works in the Himalaya Naari vegetable garden.
Kusum grew up in Gangolihat, a small farming village in the Kumaon region.  She moved to Chakouri about five years ago so that her three small children could attend the Himalayan Inter College.
Geeta Pathak
As one of the co-leaders for the shipping team, Geeta's is responsible for the final dispatch of Naari items to the US. Geeta prepares the invoice and inventory forms which are vital for the payment of Naari artisans and the tracking of items. She also assists in checking quality check and preparing items for shipment.
Geeta is a skilled seamstress, as well as knitter.  She has a Master's degree in Home Science.
Neema Dhami
Neema co-leads the shipping team, where she is responsible for conducting the quality checks.  She ensures all products meet global market standards. She monitors proper product sizing in the initial knitting stages, checks midway to avoid any errors, and does a final evaluation before packing to make sure there are no mistakes on the items.  Because quality is such an important part of Naari branding, this is a critical role to the success of the business.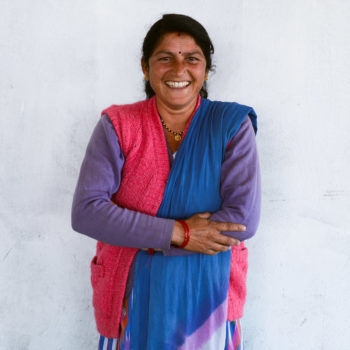 Mamta Pant
Mamta works as one of Naari's wool co-leaders. She prepares and orders the wool.  She assigns items to the knitters and provides the required wool, ensuring that the records reflect what each artisan is making. As an expert knitter, she attends to any wool related issues or emergencies throughout the knitting process.
Bina Nitwal
 Bina joined the Maati collective in 2012 and began organizing their wool production and sales operations. Over the years, she has learned how to keep the inventory of goods produced and sold, and to ensure quality control.  As of March 2020, she has stepped into the lead role. She now works with 65 women weavers and spinners from 11 villages in the Munsiyari region.
Basanti Rawat

Basanti Rawat is the local coordinator for Maati's woolen projects. A farmer and knitter herself, she has helped lead the 50 members of the Maati collective for over 18 years now. Basanti's work for Maati has been invaluable for the success and growth of the weavers' economic empowerment.
Dr. Kathleen Bollerud
The US based founder and director of Himalayan Naari, coordinates sales, marketing, and product development. She is a retired psychologist with a specialization in leadership development and a current trustee of the Himalayan Education Foundation. Every year she travels to India for meetings with Naari partners within the local community and Himalaya Inter College, Chaukori.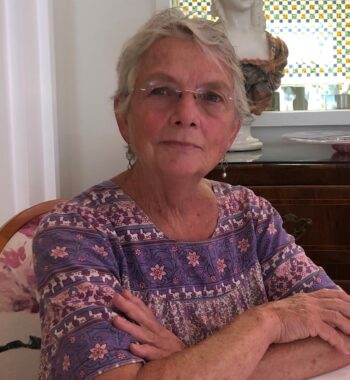 M'Lue Zahner
After supporting Naari as a volunteer for many years, M'lue has joined our team as Fulfillment Officer.  Brimming with versatile skills, M'lue has managed America's first open-air craft market, was a radio producer, and a General Store Manager.  She is an extraordinary baker and enjoys gardening.