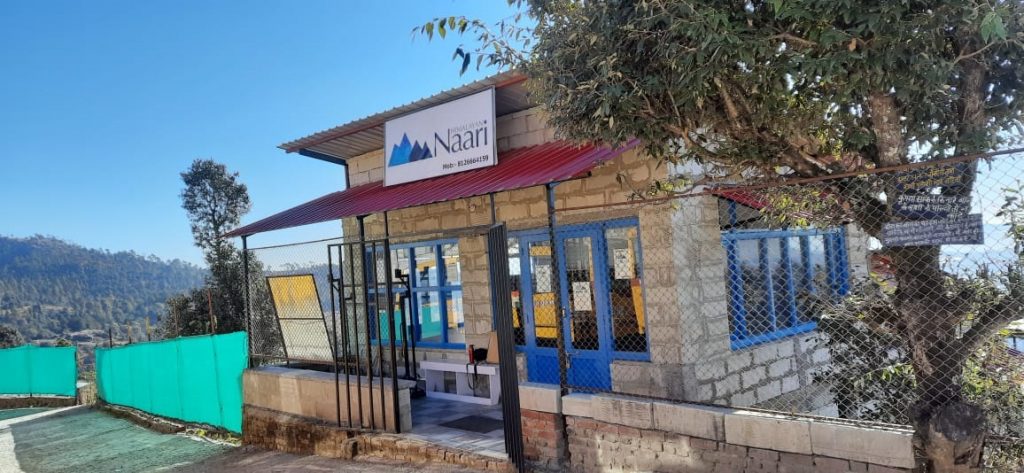 Naari Store at Chaukori
Welcome to our newly opened Himalayan Naari store! Now visitors to Chaukori can directly purchase the creations of Naari artisans. Own them for yourself or give them to your dear ones. They make perfect gifts!
Our products are available for sale in a beautifully appointed space.
The Naari Store is located in the Women's Center which also includes space for workshops and meetings.
Customers can also interact with the members and learn about the process of making woolens and how the activities of Himalayan Naari are benefiting the local community.
Come, explore our range of beautiful, high quality, handmade artistic creations.
How to reach the Naari store?
Chakouri is located on the busy tourist route to the high Himalayas.  The Naari Store is very close to  the KMVN Tourist Rest House in Chakouri.
Timings:
Open on all days from morning to evening.
For enquiries contact:
Mamta Takuli, Manager, Himalayan Naari
All proceeds go to support Himalayan Naari members and their mountain communities.
We are grateful to Prakash Karki of the HImalayan Inter College for his generous help in designing and creating the Naari Women's Center.